Bear in mind that some of the links on this website are affiliate links. If you go through them to make a purchase we will earn a commission at no extra cost to you but helps support our website. Keep in mind that we link these companies and their products because of their quality and not because of the commission we receive from your purchases.
Whenever you go to purchase your prescription glasses whether it be online at the local optical retailer you are often faced with the decision on what kind of lenses you should get. These lens options usually include plastic, glass, polycarbonate, trivex, and high-index.
Polycarbonate vs. High Index Lenses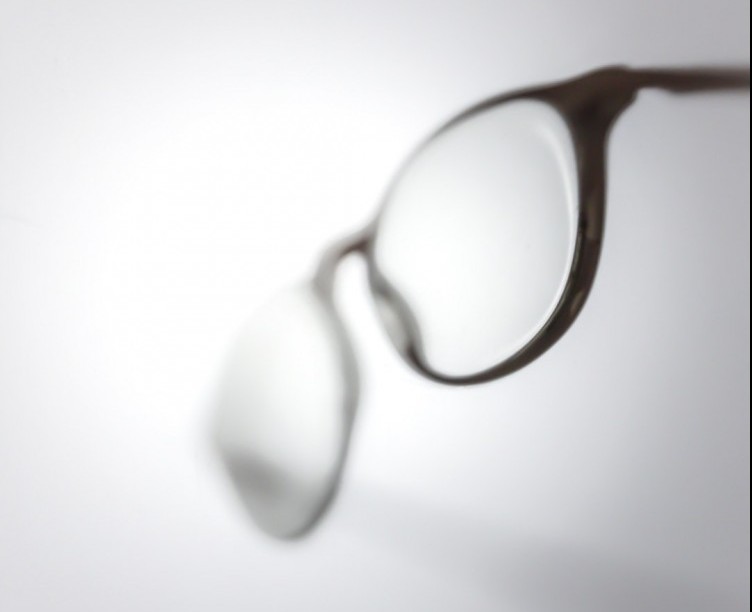 Online, there are many online eyeglass retailers that offer polycarbonate as their standard lenses that come with the frames that you purchase, and pretty much all of them offer high-index lenses as an upgrade. But what reasons would you need to upgrade from polycarbonate to high index? Below you will find a breakdown of each material so next time you make your eyewear purchase you can make an informed decision between polycarbonate vs high-index lenses.
Index of Refraction
When we are talking about the index of lenses, we are referring to the lens material's ability to bend light, this is referred to as the "index of refraction."
This index of refraction is the ratio of the speed of light traveling through air, to the light traveling through the eyeglass lens material. Which means that lens materials that are more effective at bending light have a higher index than those lens materials that do not bend light as efficiently
Always remember that lenses with a higher index of refraction are thinner, lighter, and have less distortion (thicker lenses tend to have more distortion). Therefore if you have two lenses with the same power, the lens material that has a higher index of refraction will always be thinner.
Standard plastic lenses have an index of refraction of 1.50, and glass lenses have an index of refraction of 1.52.
Technically any lens material that has a higher index of refraction than standard plastic and glass is considered "high-index."
RELATED: Best Anti-Fog For Your Prescription Lenses
Polycarbonate Lenses
Polycarbonate lenses have had a long history of usage in other industries such as for the cockpits in fighter planes, space shuttle windshields, and astronaut helmet visors.
In response to a demand for materials for eyeglass lenses that were lightweight and impact-resistant polycarbonate was introduced into the optical world in the 1980s.
Today polycarbonate is the standard lens material for many online eyeglass retailers, and they are standard in all children's glasses, safety glasses, and sports goggles.
Polycarbonate lenses have an index of refraction of 1.59, and will generally be about 20% thinner than standard plastic lenses. Polycarbonate lenses also provide you with protection from 100% of the harmful UV rays from the sun.
I generally recommended people with prescriptions anywhere between +/-0.50 to +/-4.00 to go with polycarbonate lenses. These lenses provide you with a durable and impact-resistant lens that is perfect for anyone, but especially if you are an active individual. Take a look at the video below to hear an explanation of what polycarbonate lenses are by FramesDirect.
High-Index Lenses
High-index lenses generally are recommended to individuals who have stronger prescriptions, so that they have the thinnest, lightest, visually appealing, and most comfortable pair of eyeglasses that they can buy.
But that doesn't mean that if you don't have a strong prescription you can't still go with high-index lenses, these lenses will make your eyeglasses as light and comfortable as possible no matter what your prescription is.
High-index lenses have an index of refraction that starts at around 1.61 and can go as high as 1.74. These lenses are perfect for anyone with stronger prescriptions, but not only limited to just those individuals. Even if you have a weaker prescription but you just want your glasses to be as light as possible, high-index lenses would work for you as well.
I generally recommended anyone with a prescription higher than +/-4.00 to go with a high-index lens to make their lenses are as thin as possible. This is especially true for anyone who is using a metal frame which exposes more of the lenses due to the thin frames. For anyone that has a prescription that is stronger than +/- 7.00 I definitely recommended going with the 1.74 high-index lens material which has the highest index of refraction to provide you with the thinnest possible lens.
Do You Have To Get Polycarbonate or High-Index Lenses?
Technically you do not HAVE to get polycarbonate or high-index lenses after all these materials haven't always existed. BUT, you must keep in mind that whenever you have a strong prescription and you decide that you want to go with a lens that has a lower index of refraction such as plastic, you will be able to see, but your lenses are going to be thicker. Whenever you have thicker lenses, this creates more optical distortion in your lenses, which leads to unwanted eyestrain and becomes more bothersome the longer you wear those glasses.
The few exceptions to this are children, who need to use polycarbonate for the added impact-resistance since they are active and need the added safety. Speaking of safety, individuals who use safety glasses or sports goggles also need to be in polycarbonate lenses due to its impact-resistant properties.
Thinner and lighter-weight lenses also benefit individuals who have strong farsighted prescriptions, which are thicker in the center of the lens and can be quite heavy for strong prescriptions. Cosmetically for farsighted people, it would reduce the amount of the magnified large bug-eye look that comes with having a strong farsighted prescription.
Worth Mentioning | Anti-Reflective Coating
There is no lens material that lets 100% of light pass through it. There is some light that is always reflected back off of the lens surface, which could cause annoying distractions, and lens flares reduce your clarity at night time. High-index lenses could reflect much more light than standard plastic and glass lenses, which means if you want to be able to have the best optical clarity out of your high-index lenses you will need to add an anti-reflective coating to your lenses. Most retailers will have their high-index lenses already prepackaged with anti-reflective coating, but some you will have to purchase it separately.
A high-index lens with anti-reflective coating on it will let up to 99.5% of the light pass through to your eyes giving you the best optical clarity and vision out of your glasses. Having anti-reflective coating on your lenses not only drastically reduces the reflection of your lenses, but could provide you with better clarity and sharper vision for your nighttime driving.
RELATED: How to clean polycarbonate and high-index lenses?
Conclusion
At the end of the day, the lens you might end up going with might be dictated ultimately by what your budget is. There are many reputable online retailers that offer polycarbonate without anti-reflective coating so there should be no reason why you shouldn't at least get polycarbonate. Retailers such as Warby Parker offers an upgrade from their polycarbonate to high-index for only an additional $30 for single vision, which is by far one of the most affordable high-index upgrades available out there.
If any of this still sounds confusing to you, and you have any questions feel free to drop a comment below, or you can use the contact form to send us a message and we will get back to you as soon as we can.
If you are a prescription contact lens wearer be sure to check out where the best places to buy contact lenses online.
---
RELATED POST FROM EYE HEALTH HQ
---