Bear in mind that some of the links on this website are affiliate links. If you go through them to make a purchase we will earn a commission at no extra cost to you but helps support our website. Keep in mind that we link these companies and their products because of their quality and not because of the commission we receive from your purchases.
Today, there are many startup eyewear companies such as Warby Parker, Zenni, and many others that look to disrupt the industry standard that Luxottica has created. Instead of licensing those expensive designer branded eyewear, these startups are taking out the middleman by designing and manufacturing their own eyewear and sending it directly to the consumer. So how does that benefit you as the customer? Well, it means that these companies can offer prescription eyewear to you at a much lower cost than what you would find at your typical optical retailer.
A couple of years ago, I ran across an interesting and brand-new online eyewear retailer called Zeelool Optical that caught my eye. What I found interesting about this specific online retailer was that they had a wide variety of very unique designed frames. Many of the frames that were available on Zeelool were frames that were so unique in design that I had rarely ever seen made as prescription glasses. I first ran across Zeelool a few years ago but over the last couple of years I have seen more and more Zeelool frames out in the wild and I have to say they look pretty awesome.
Zeelool is a worldwide optical retailer that offers a wide selection of very unique eyewear ranging from very bold frames all the way to some of the softest and invisible rimless frames.

Although I had a good experience with my order through Zeelool, online reviews have been a mixed bag with some customers reporting great experiences and others reporting long shipping times.

Alternatively, If you like the frames from Zeelool, they do have an Amazon store which features some of their frame collection and some are available with Amazon Prime 2-day shipping (Don't have Amazon Prime? Try it for 30-days for free). Check out my full review below!
Zeelool Optical Review
Like many of you, I was tired of paying ridiculous amounts of money for my prescription glasses, and when you pay those high prices the only thing you really get is the logo of some designer on the side of your frames.
Zeelool is one of many companies that have skipped the expensive traditional routes of licensing and sourcing designer eyewear by designing and manufacturing their eyewear in-house.
Where is Zeelool Based?
Zeelool has warehouses and labs all over the world, but they are mainly based out of China. While that might be an automatic dealbreaker when you are talking about other merchandise, China is actually one of the best at producing eyewear.
I've talked to people from many different eyewear startups and one thing they can all agree on is that China has the best manufacturing capabilities when it comes to eyewear, even when compared to manufactures in the United States.
Zeelool Frames
The first thing I always look for whenever I start looking for frames are the filters. The filters allow you to select various different categories to help narrow the selection of frames down to a selection that is more reasonable to look through.
Zeelool gives you the ability to be able to filter the selection of glasses by gender, type, price, shape, material, lens type, and size which makes it easier to eliminate the types of frames that you don't want to see. If you check out reviews here often you will know one of the main things that matter to me when it comes to frame selection is the ability to sort frames by sizes. After all, why would you want to see frames that wouldn't fit correctly? If you have a more narrow fit you are going to want to look at frames that are narrow, if you are a wider fit you will want to look at larger frames. Also if you dislike metal frames there would be no reason for you to see those, vice versa you wouldn't want to see plastic frames if you didn't like those or maybe there was a specific shape you were looking for.
Zeelool has a lot of rather unique frames in their selection, many of which I wish would fit me, but that is a problem I have at any optical retailer and not just here.
After I put in my usual large/wide fit frame filter, there were about 5 pages of frames for me left to go through. After going through an interesting selection I settled on a large aviator-style frame that was clear. I have a fascination for clear frames but have always had a hard time finding some that fit correctly so I had to pick the clear ones. This was actually my second choice of frames, there was a frame that I had my eye on since January but the frame was out of stock and then they pulled it because of quality issues. So I settled for the clear aviator frames, off to select the lenses.
Just a note, the customer service team was quite helpful during the process of waiting for those frames, unfortunately, they just never got the frame back in stock.
Lens Options at Zeelool
After you have your frame picked out, next you would select what type of lenses you are going to need. At Zeelool they have a couple of different options here depending on what you are looking to do. Just like other online retailers, you will need to have a valid prescription to be able to purchase your glasses. You do also have the option to order magnified reading glasses from Zeelool if you were just looking to get reading glasses without a prescription. As for the lens type, you have the following options.
Single Vision – These are the most common type of lenses, generally for everyday use. Single vision lenses have one power throughout the entire lens and can be made for distance, intermediate (computer), OR reading but not combined in any way.
Progressive Bifocal – These are your no-line bifocals, which you are able to use to see far, computer, as well as reading all in one pair of glasses. Progressive bifocals provides you with a seamless blend between your distance power to your reading power, with the computer distance in between.
Reading – You can choose to get reading glasses that are prescribed if you have a prescription for reading glasses from your doctor, or you can order magnified readers which are similar to what you would be able to purchase instore except with these you can pick your favorite frame.
Non-Prescription – For anyone who just likes the frame styles offered by Zeelool, you can order them with a lens that doesn't have a prescription so you can wear them for cosmetic purposes.
After you have your lens type selected and have entered your prescription in you will have to enter in your PD measurement. This is one of the few things that you should already have ready before starting to place an order online. If you don't have your PD measurement you can always ask a friend to take it for you or call your doctor's office for that measurement.
Lens Types & Materials
When you get to the next screen you will see a number of different options when it comes to your lenses. Whether or not you need any of these additional features is completely up to you and ultimately depends on what you do day today. Here is how they can benefit you.
Standard – The standard lenses are your clear lenses with no additional coatings or features to them. If you don't need anything too fancy and just want to see, these are for you.
Blue Blockers – This lens coating helps reduce the amount of high-energy visible (HEV) blue light from reaching your eyes. These lenses are perfect for anyone who spends extended periods of time in front of digital devices which as computers, smartphones, tablets, or televisions all of which emits artificial blue light.
Photochromic – These lenses are clear while you are indoors, and darken when they are exposed to UV light outdoors. Commonly referred to as Transitions, these lenses are perfect for anyone who spends a good amount of time outdoors but doesn't want to carry multiple pairs of glasses around.
Polarized – These are polarized sunglass lenses and remain dark all the time whether indoors or outdoors. The polarization on the lenses makes it so your prescription sunglasses not only protect your eyes from the harmful UV rays from the sun but the harsh glare as well. Polarized lenses are perfect for anyone who spends a lot of time doing outdoor activities, and are particularly beneficial for anyone fishing.
After you decide which lens feature you are going to go with, next will be deciding on what actual lens material you are going to want with your glasses. The better the lens material you go with will provide you with lenses that are thinner, lighter, and more resistant to scratches. I have to say I am a bit disappointed that there is no option for free CR-39 standard plastic lenses, but definitely not a deal-breaker. Lenses at Zeelool start with the 1.57 index material which is a composite material that is thinner than standard plastic but not as thin as 1.59 polycarbonate. And then, of course, you have the high-index lenses which start at 1.61 high-index lenses up to 1.74 high-index lenses which are the thinnest.
Generally, when I order prescription glasses I generally get 1,67 high-index lenses, but for this review, I will be ordering the 1.57 index lenses with the blue-blocking coating. The last screen offers an anti-reflective coating, but the blue-blocking lenses I selected should already have an anti-reflective coating so I passed on it.
Zeelool Shipping Cost & Time
Standard shipping is free if your purchase is over $69. If you don't meet that threshold, standard shipping worldwide cost $4.95 and take 10-15 days to arrive. Express shipping is available, and price varies depending on where you live.
Those are only the shipping times, if you ordered prescription glasses it could take 3-7 days for processing for them to be made depending on your prescription and what type of lens you ordered.,
Return Policy & Warranty
Zeelool offers a 30-day refund or exchange policy as well as a 90-day warranty for any manufacturing defects. Keep in mind that the warranty does not include any normal wear and tear to your frames, lenses or coatings. You can find the full refund policy here.
My Glasses Arrived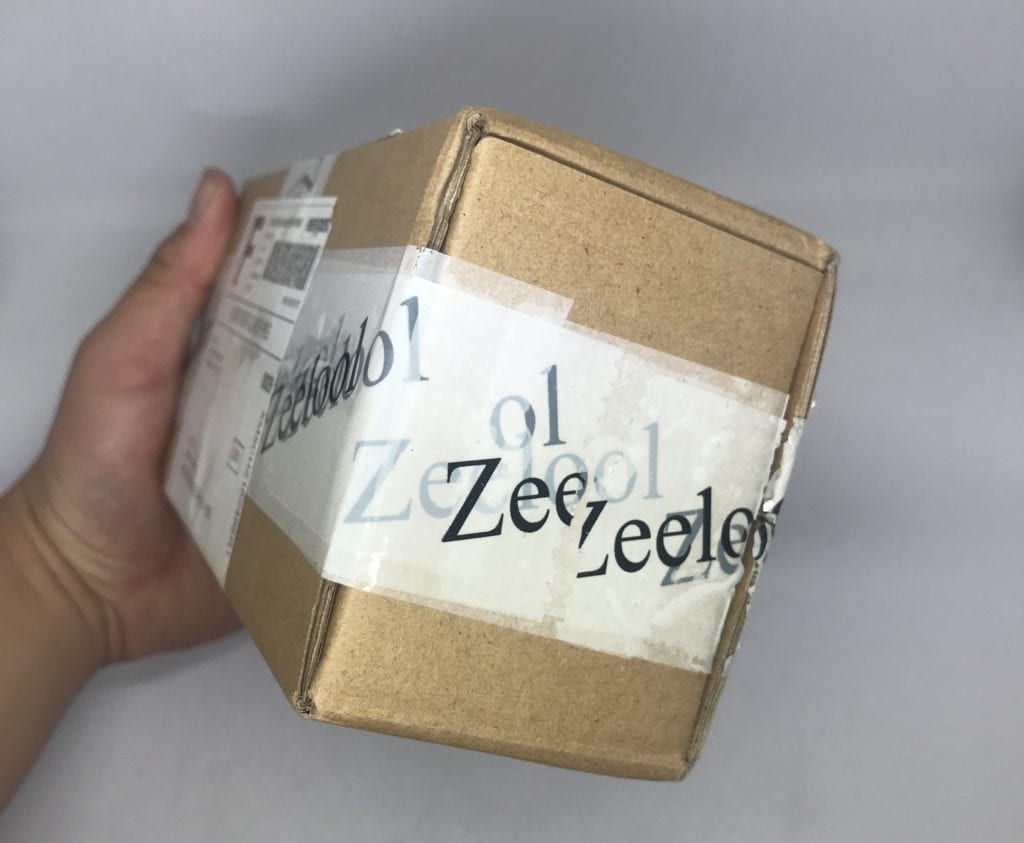 Well after about a 10 day wait my glasses have finally arrived. The order was packaged well and the glasses came in adjusted quite well, In the past, I have received orders from other online retailers where the glasses came in so unbalanced they were nearly unwearable without getting them adjusted so kudos to Zeelool's lab for having them balanced and ready to wear.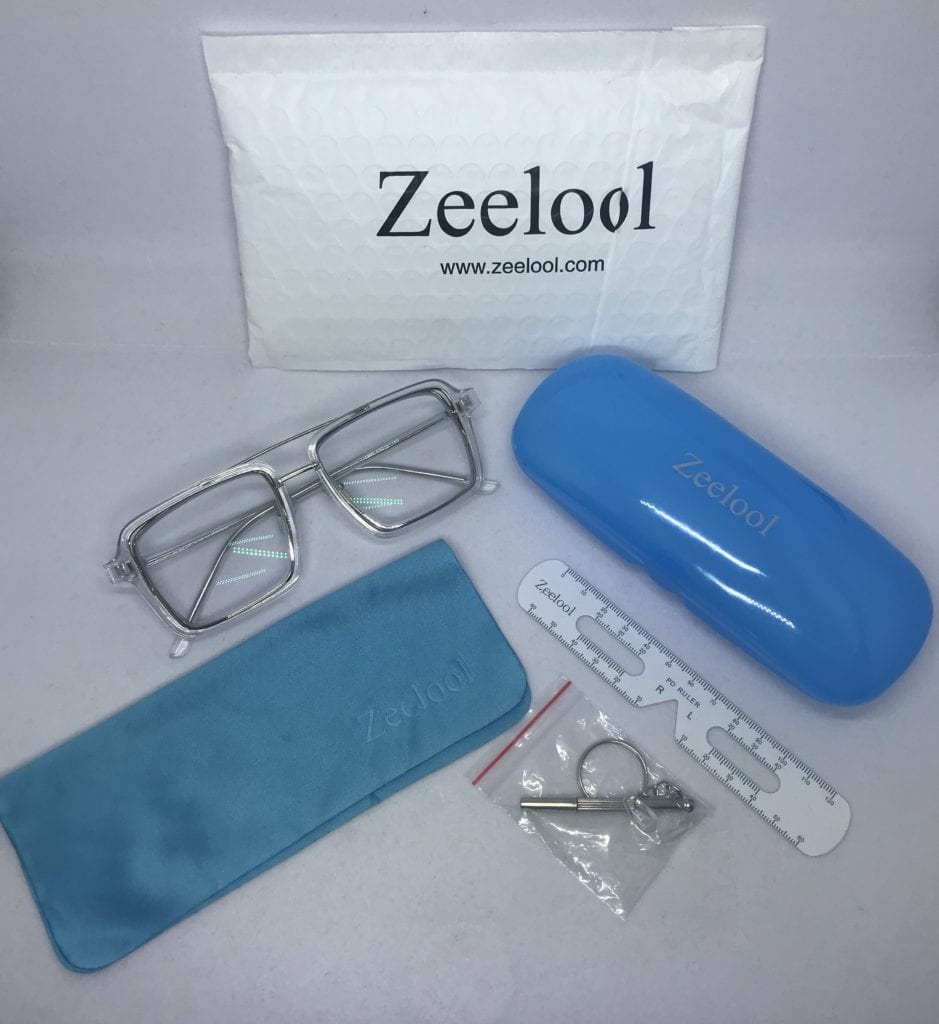 Also inside the box along with my glasses was a PD ruler, double-sided screwdriver, and a cleaning cloth. This is all great stuff, there are retailers out there that won't even give you a cleaning cloth, let alone extra goodies.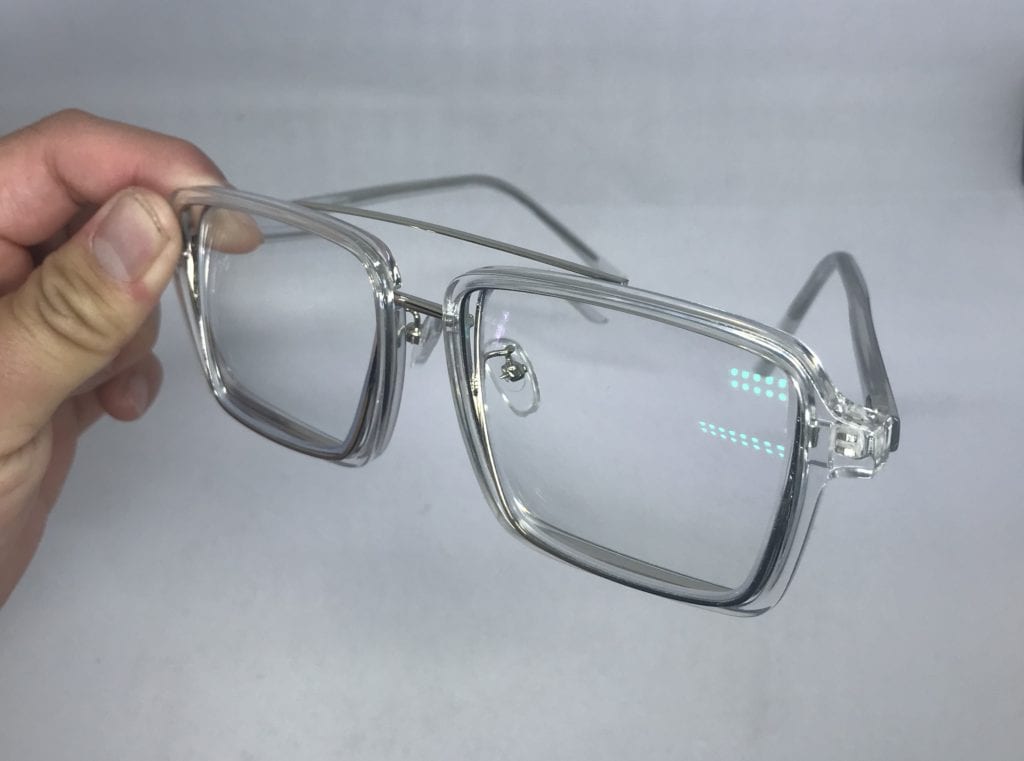 The glasses themselves felt great, I haven't had a chance to take a look at the lenses with a lensometer to check the accuracy of the prescription but just from wearing the glasses for a few hours I believe the prescription is made just fine (UPDATE: Prescription was checked for accuracy and it was within ANSI standards) . I tend to be very sensitive to prescription changes and will get a headache if my glasses are not correct. So no headache means they are at least close enough to my prescription. The frame quality seemed decent, the only thing that I thought was odd was the way the lenses were mounted on my particular glasses. Usually, there are screws you can remove to take the lenses out and put them in, but this particular frame didn't have that so I am curious how they mounted the lenses.
The blue-light filtering was fantastic and exceeded my expectations for how reasonably priced the lenses were. Check out my little clip below, you can see how much blue light it stops.
Overall I was super happy with the glasses, while Zeelool may have some bumps here and there, they are a growing company. If you find a frame style that you totally love it may be worth it to give Zeelool a shot or you could purchase the frame if available through Amazon and get the lenses done at your local optical store.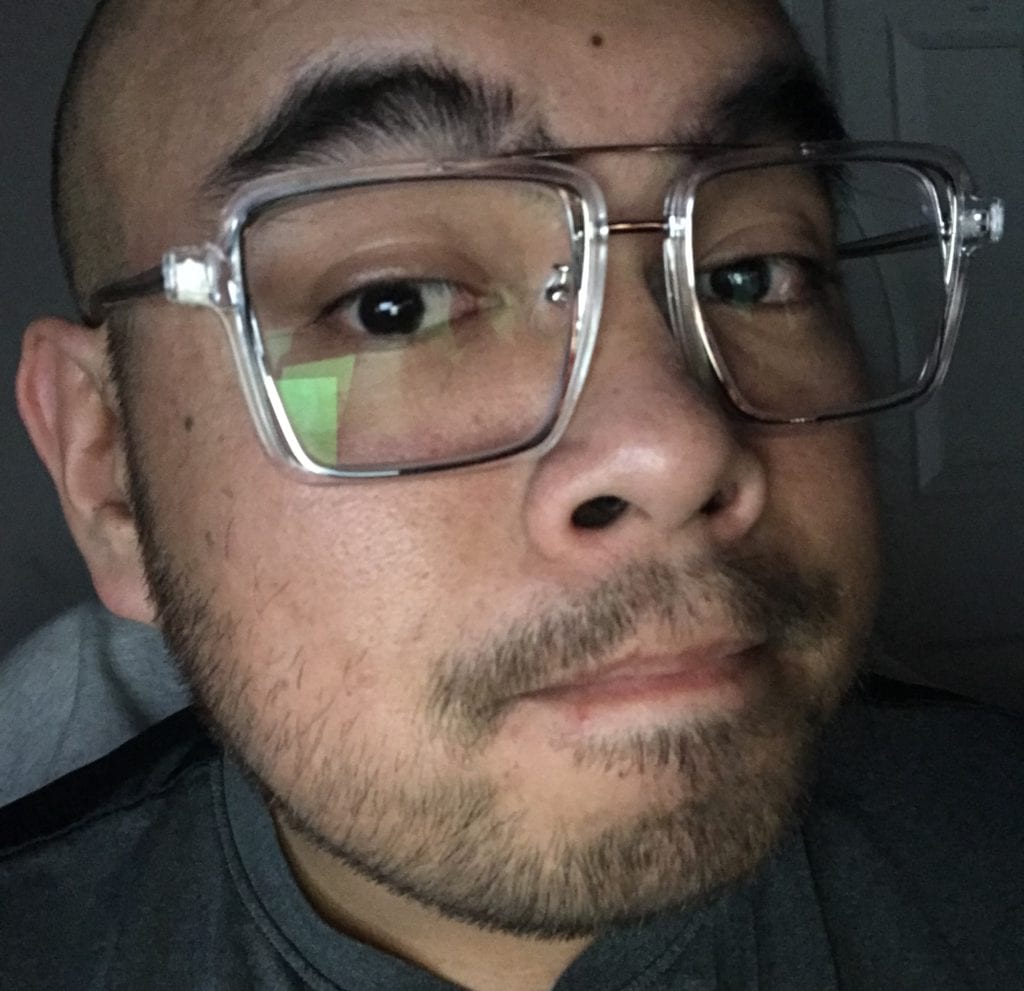 What do you guys think of them?
Final Thoughts
Is it worth it to order from Zeelool? I think if you love the frame designs I say go for it, you more than likely won't find them anywhere else. The company does have a few growing pains just as with any new company, but the feedback is getting better. There are a ton of reviews across the internet and like any company, they have some bad reviews with people complaining about shipping time, but for the most part, many people love their glasses and get compliments on their unique eyewear. If you are worried about shipping time, I recommend checking out their Amazon Store where they have a selection of their frames available with Prime.
I personally have no complaints about the pair that I had purchased from Zeelool, I plan on wearing them for a few months and updating on durability. (UPDATE: It's now July and the glasses are perfectly fine. There are a few scratches from normal wear and tear but nothing out of the ordinary, the frames have held up quite well as well.)
If you are a prescription contact lens wearer check here to find reliable places you can purchase contacts with peace of mind.
Thank you all for stopping by Eye Health HQ, I hope you enjoyed this article if you have any questions, or comments, don't hesitate to leave them below and I will get back to you.
---
RELATED REVIEWS FROM EYE HEALTH HQ