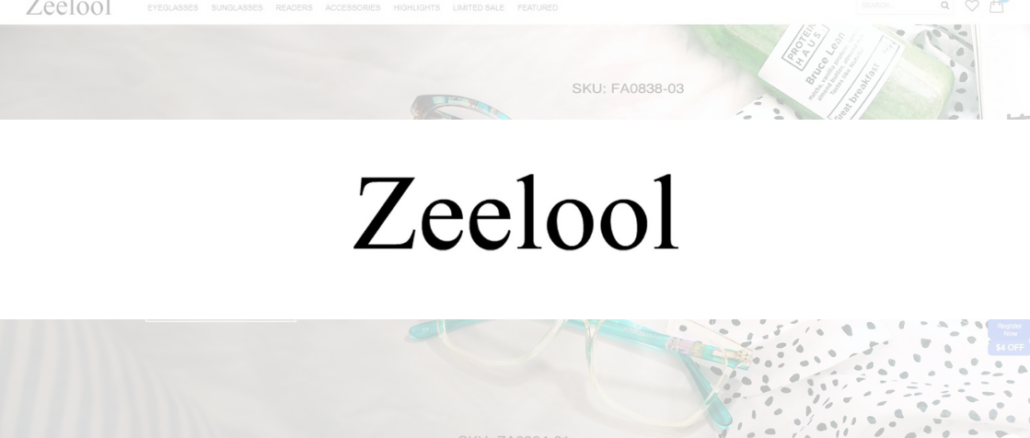 UPDATE March 18th, 2019. (The glasses I ordered arrived. You can scroll down or used the Table of Contents and select the section that says "My Glasses Arrived".)
After a couple of months of watching the progress of this very young site, I have decided that I should really give Zeelool a proper review. This very young startup has caught the attention of many by their selection of very unique, and bold frame designs.
Zeelool does not carry any designer eyewear, and all of their eyewear is all in-house designed and manufactured frames. You will find frames here in styles that you won't find at any other online retailer, including a wide range of geometric and cat-eye shaped glasses.
After a few of my colleagues and friends successfully ordered glasses from Zeelool I wanted to get a first-hand experience for myself to check out the overall service of Zeelool. So I decided I was going to place an order so I could truly assess the quality of the eyewear, the shipping time, and the customer service if needed.
To start my journey by trying to figure out which frame I wanted to order.
Picking Out My Frame
One thing that I noticed while I was trying to decide which frame I wanted to purchase from Zeelool was the fact that their frames were organized a bit interesting… I found myself thinking "This is a men's frame?" with some of the frames that were available for me to pick from on the men's page.
Nevertheless, I continued to go through the frames. If you read my reviews here often you will know that they only thing that matters to me when it comes to frame selection is the ability to sort frames by sizes. After all, why would you want to see frames that wouldn't fit correctly? Zeelool gives you the ability to be able to filter the selection of glasses by gender, type, price, shape, material, lens type, and size which makes it easier to eliminate the types of frames that you don't want to see.
Zeelool has a lot of rather unique frames in their selection, many of which I wish I had the face shape to wear. I already have a round shape face, so round shape glasses just do not look good.
After I put in my usual large frame filter, there were about 5 pages of frames for me left to go through. After going through an interesting selection I settled on a large aviator style frame that was clear. I have a facination for clear frames but have always had a hard time finding some that fit correctly so I had to pick the clear ones. This was actually my second choice of frames, there was a frame that I had my eye on since January but the frame was out of stock forever and then they pulled it because of quality issues. So I settled for the clear aviator frames, off to select the lenses.
Lens Options
After you have your frame picked out, next you would select what type of lenses you are going to need. At Zeelool they have a couple of different options here depending on what you are looking to do. Just like other online retailers, you will need to have a valid prescription to be able to purchase your glasses. You do also have the option to order magnified reading glasses from Zeelool if you were just looking to get reading glasses without a prescription. As for the lens type, you have the following options.
Single Vision – These are the most common type of lenses, generally for everyday use. Single vision lenses have one power throughout the entire lens and can be made for distance, intermediate (computer), OR reading but not combined in any way.
Progressive Bifocal – These are your no-line bifocals, which you are able to use to see far, computer, as well as reading all in one pair of glasses. Progressive bifocals provides you with a seamless blend between your distance power to your reading power, with the computer distance in between.
Reading – You can choose to get reading glasses that are prescribed if you have a prescription for reading glasses from your doctor, or you can order magnified readers which are similar to what you would be able to purchase instore except with these you can pick your favorite frame.
Non-Prescription – For anyone who just likes the frame styles offered by Zeelool, you can order them with a lens that doesn't have a prescription so you can wear them for cosmetic purposes.
After you have your lens type selected and have entered your prescription in you will move on to selecting the lens materials and lens add-ons.
Lens Types & Materials
When you get to the next screen you will see a number of different options when it comes to your lenses. Whether or not you need any of these additional features is completely up to you and ultimately depends on what you do day to day. Here is how they can benefit you.
Standard – The standard lenses are your clear lenses with no additional coatings or features to them. If you don't need anything too fancy and just want to see, these are for you.
Blue Blockers – This lens coating helps reduce the amount of high-energy visible (HEV) blue light from reaching your eyes. These lenses are perfect for anyone who spends extended periods of time in front of digital devices which as computers, smartphones, tablets, or televisions all of which emits artificial blue light.
Photochromic – These lenses are clear while you are indoors, and darken when they are exposed to UV light outdoors. Commonly referred to as Transitions, these lenses are perfect for anyone who spends a good amount of time outdoors, but doesn't want to carry multiple pairs of glasses around.
Polarized – These are polarized sunglass lenses and remain dark all the time whether indoors or outdoors. The polarization on the lenses makes it so your prescription sunglasses not only protect your eyes from the harmful UV rays from the sun but the harsh glare as well. Polarized lenses are perfect for anyone who spends a lot of time doing outdoor activities, and are particularly beneficial for anyone fishing.
After you decide which lens feature you are going to go with, next will be deciding on what actual lens material you are going to want with your glasses. The better the lens material you go with will provide you with lenses that are thinner, lighter, and more resistant to scratches. I have to say I am a bit disappointed that there is no option for free CR-39 standard plastic lenses, but definitely not a deal breaker. Lenses at Zeelool start with the 1.57 index material which is a composite material that is thinner than standard plastic but not as thin as 1.59 polycarbonate. And then, of course, you have the high-index lenses which start at 1.61 high-index lenses up to 1.74 high-index lenses which are the thinnest.
Generally, when I order prescription glasses I generally get 1,67 high-index lenses, but for this review, I will be ordering the 1.57 index lenses with the blue blocking coating. The last screen offers an anti-reflective coating, but the blue blocking lenses I selected should already have an anti-reflective coating so I passed on it.
Shipping Cost & Time
Standard shipping is free if your purchase is over $69. If you don't meet that threshold, standard shipping worldwide cost $4.95 and take 10-15 days to arrive. Express shipping is available, and price varies depending on where you live.
Those are only the shipping times, if you ordered prescription glasses it could take 3-7 days for processing for them to be made depending on your prescription and what type of lens you ordered.,
Return Policy & Warranty
The refund policy at Zeelool is quite complicated, but from what I can understand there is a 90-day warranty that covers any manufacturer defects of your glasses. This does not cover if it was accidental damage or caused by improper care.
There is a 30-day refund policy but there are rules for every different situation. You can find the full refund policy here.
My Glasses Arrived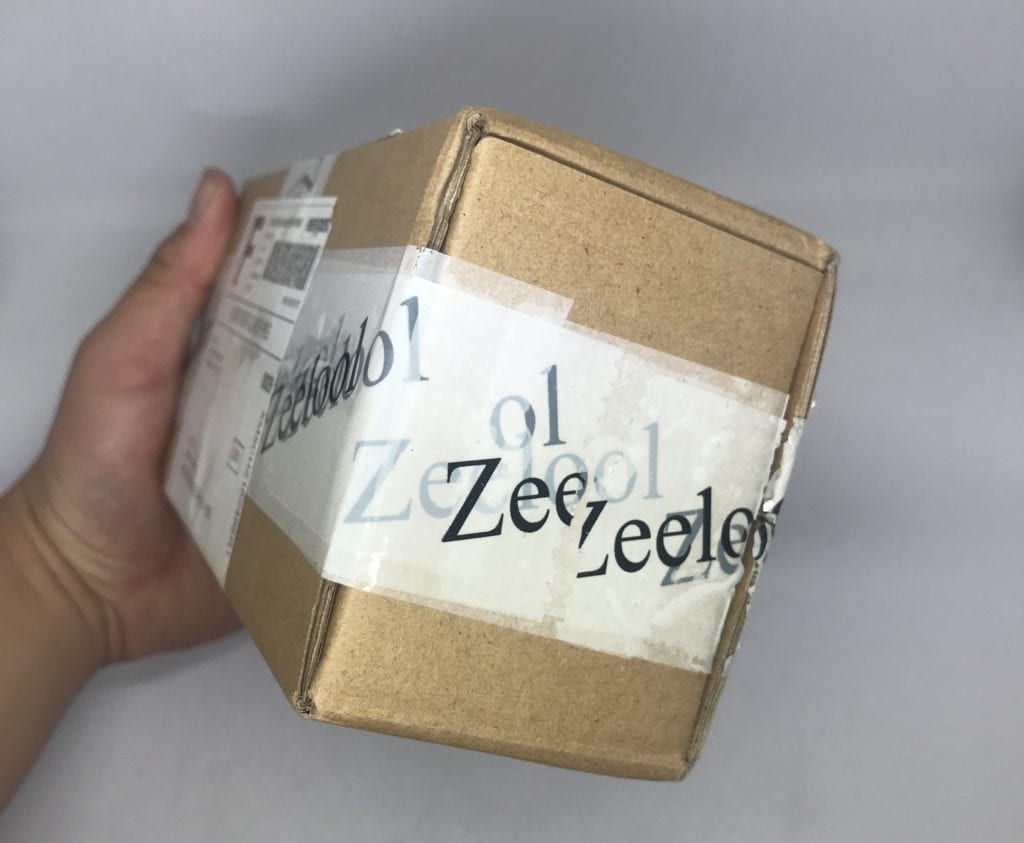 Well after about a 10 day wait my glasses have finally arrived. I originally had mentioned that my order was placed on March 3rd however apparently I never completely finalized my order so it never went through. I caught that error on March 8th and placed my order then.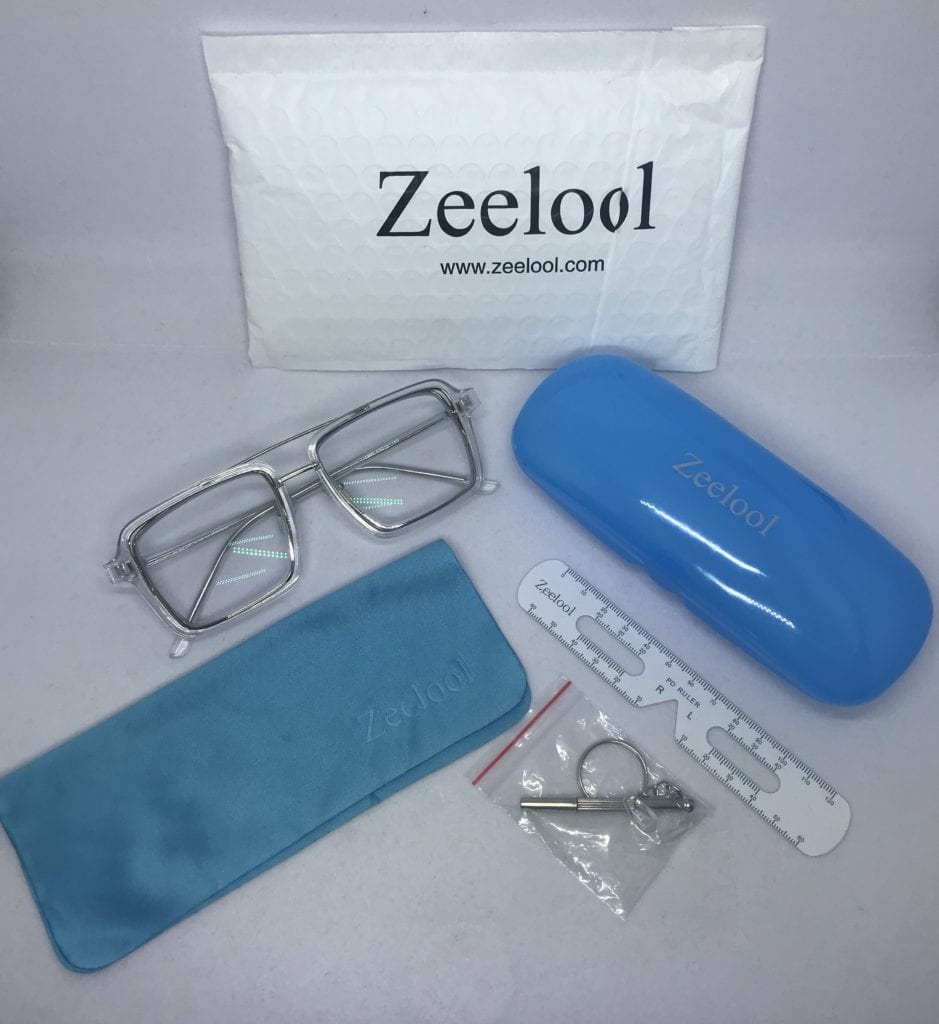 Today which is March 18th my glasses from Zeelool arrived. The glasses arrived in the cardboard box that is easily identifiable with Zeelool packing tape all over it and arrived in good condition. Upon opening the box, inside there was an eyeglass case with my glasses in it, a PD ruler, double-sided screwdriver, and a cleaning cloth. This is all great stuff, there are retailers out there that won't even give you a cleaning cloth, let alone extra goodies.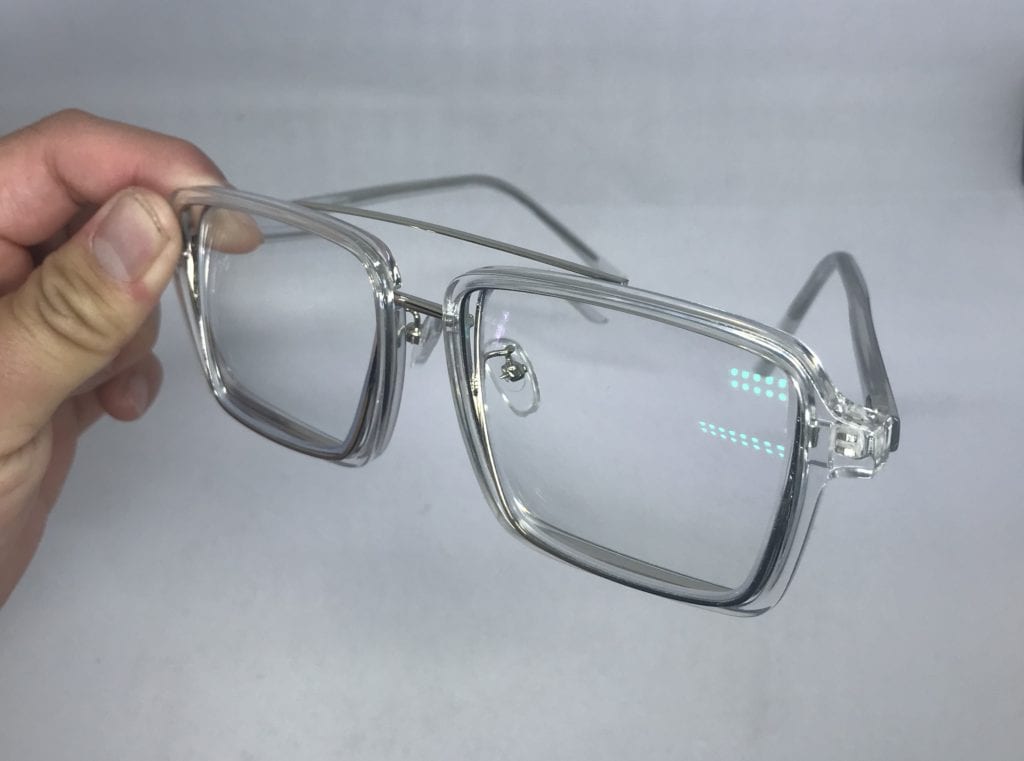 The glasses themselves felt great, I haven't had a chance to take a look at the lenses with a lensometer to check the accuracy of the prescription but just from wearing the glasses for a few hours I believe the prescription is made just fine. I tend to be very sensitive to prescription changes and will get a headache if my glasses are not correct. So no headache means they are at least close enough to my prescription. I will go verify them eventually. The frame quality seemed decent, the only thing that I thought was odd was the way the lenses were mounted on my particular glasses. Usually, there are screws you can remove to take the lenses out and put them in, but this particular frame didn't have that so I am curious how they mounted the lenses.
The blue blocking coating was fantastic and exceeded my expectations for how reasonably priced the lenses were. Check out my little clip below, you can see how much blue light it stops.
Overall I was super happy with the glasses so while Zeelool may have some bumps here and there, they are a growing company. If you find a frame style that you totally love it may be worth it to give Zeelool a shot because more than likely you won't be able to find that frame anywhere else. Use the coupon codes below to save yourself some money.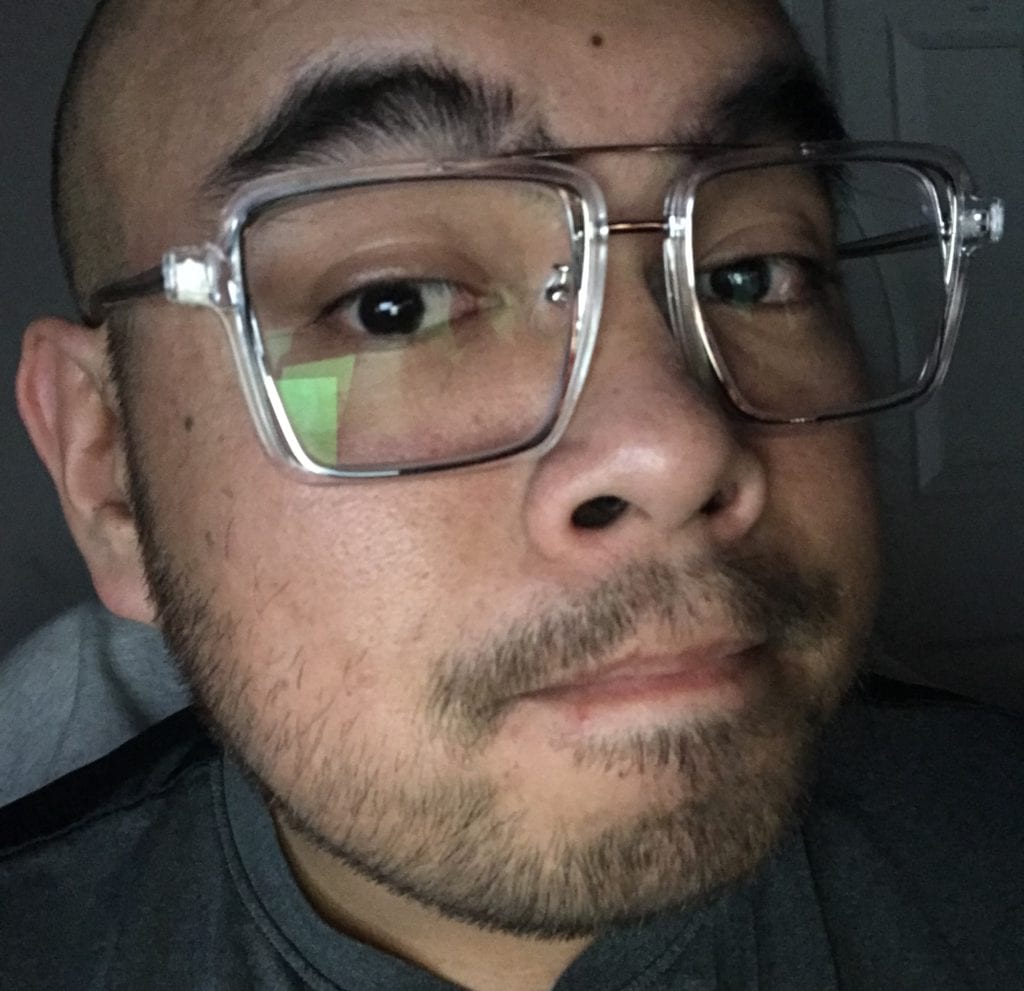 What do you guys think of them? My girlfriend hates them, Haha.
Zeelool Coupon Codes
If you do end up making a purchase at Zeelool, there are a few coupon codes available depending on what you end up purchasing and your order total. Check them out below.
$4 OFF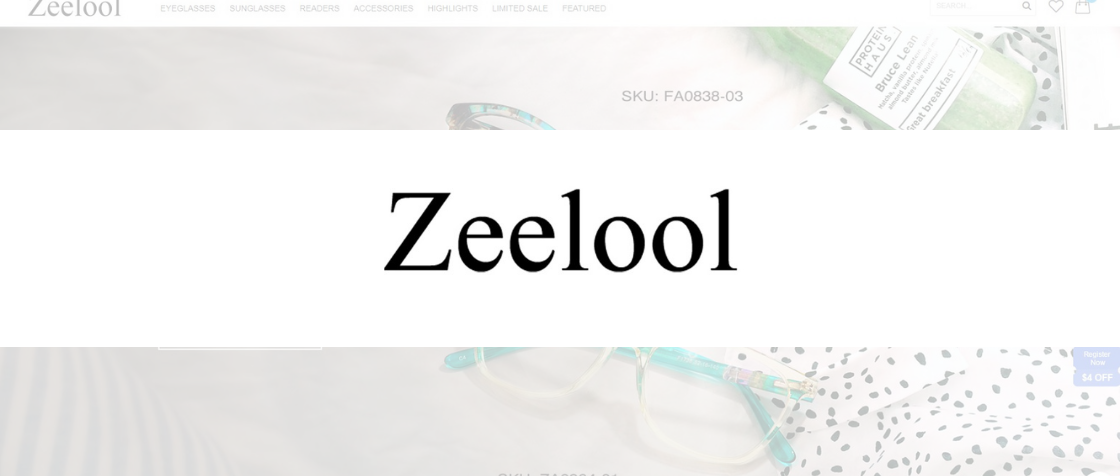 Zeelool
First time customers can get $4 off any order!
First time customers can get $4 off any order!
Show Less
$20 OFF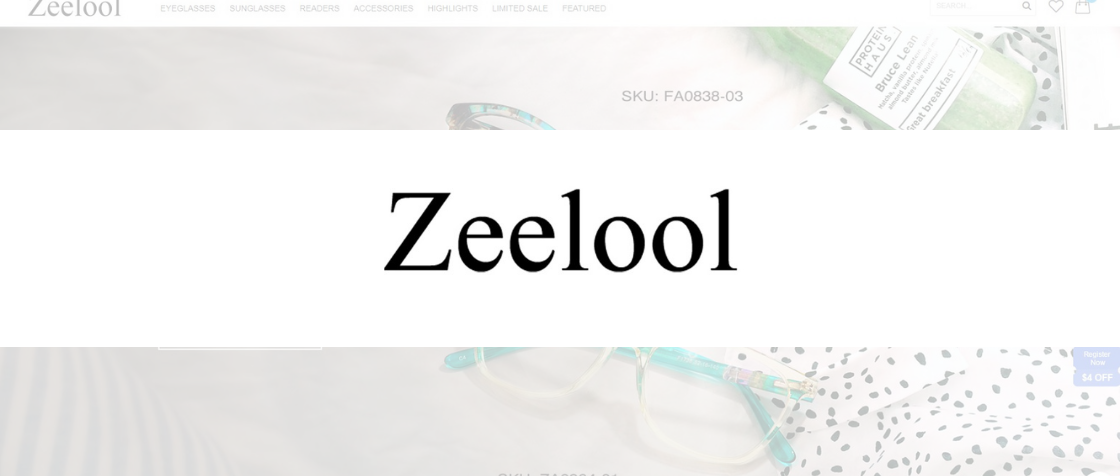 Zeelool
Get $20 Off a Purchase of $189 or more
Get $20 Off a Purchase of $189 or more
Show Less
Final Thoughts
I officially placed my order today on March 3rd, 2019. If you want to know when I receive the glasses follow Eye Health HQ on facebook, I will be posting my update with a full assessment from my glasses from Zeelool, including everything from the frame quality to the accuracy of the prescription.
My colleagues that have ordered glasses from Zeelool did not have any complaints so far, I personally have no complaints about the pair that I had purchased from Zeelool either, I plan on wearing them for a few months and updating on durability. If you were planning on ordering frames and having the lenses put in at your local retailer the coupon codes above do work on frames only and same goes for their free shipping above $69.
If you are a prescription contact lens wearer be sure to check out where the [best places to buy contact lenses online] are, coupons & promo codes are available.
Thank you all for stopping by Eye Health HQ, I hope you enjoyed this article if you have any questions, or comments, don't hesitate to leave them below and I will get back to you.
---
RELATED POST FROM EYE HEALTH HQ