Bear in mind that some of the links on this website are affiliate links. If you go through them to make a purchase we will earn a commission at no extra cost to you but helps support our website. Keep in mind that we link these companies and their products because of their quality and not because of the commission we receive from your purchases.
2019 is now here, and these days many people are looking for alternatives to save money on their prescription eyewear. 10 years ago purchasing your prescription eyewear online might have seemed like a risky proposal, but today there are many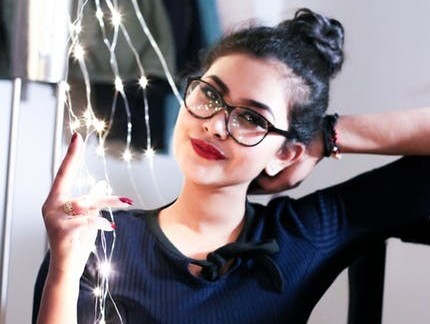 online retailers that offer full prescription eyewear services. Often times these online retailers will have much better prices than your local optical shop would be able to offer you.
Just because the prices are often times lower online that doesn't mean that you are getting a product that is poor quality, but operating as an online retailer exclusively does reduce the overhead cost and these savings are transferred down to the customer. But anytime that you are purchasing prescription glasses online you always have to do your research to ensure that the retailer that you are planning on purchasing from is a reputable retailer. Follow these steps to make sure the process goes as smoothly as possible.
Where to start?
Unfortunately, there is a part of purchasing prescription eyewear that you are not able to get on the internet, your prescription. Therefore before you really can truly do anything…
Get your prescription
You always have to remember to have a CURRENT copy of your prescription ready before you are able to purchase prescription glasses online. If you already have had an eye exam done within the last two years then you can always just go to the optometrist that you got your exam done at and request a copy of your prescription.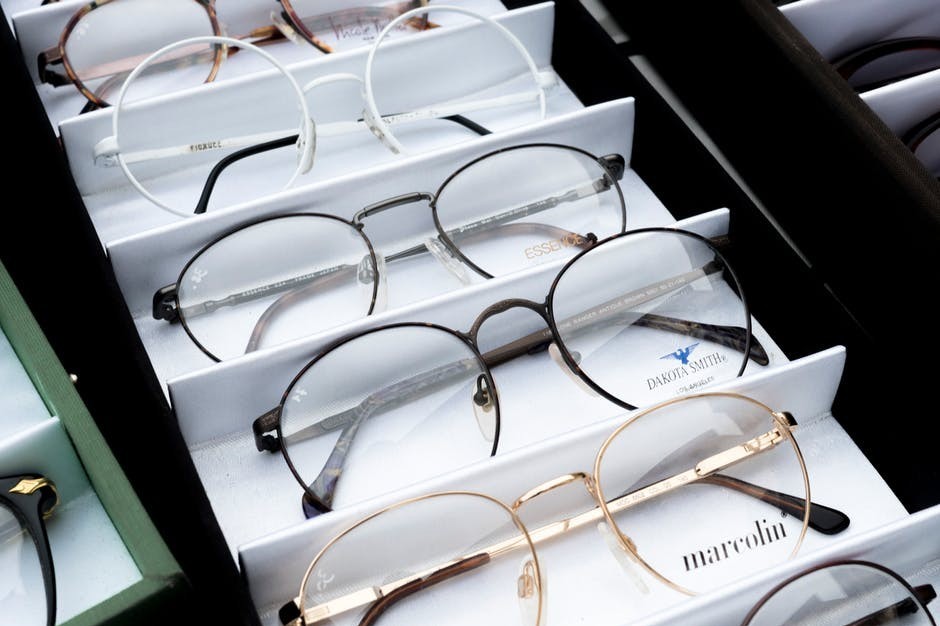 If you can't get a copy from your doctor's office for one reason or the other, some online retailers will verify your prescription with your doctor. That process could delay your glasses an additional 24-48 hours.
Any online retailer that is a reputable retailer will require you to have a current copy of your prescription. I understand that you may not feel like your prescription has changed, but having your routine eye exam done does not only check your eyes for your prescription but could uncover hidden health concerns as well. The doctor at the office I worked at for a long time discovered bleeding behind someone's eye during a routine exam and the person had no idea and felt no pain, so definitely recommended get those exams done if you haven't already done so.
Find your frame
One of the major challenges to purchases prescription glasses on the internet is the lack of the ability to try on the glasses. Although things have changed quite a bit today in 2019 with many other retailers offering home try-on programs, thanks to Warby Parker for pioneering the home try-on program.
Before all of these fancy home try-on programs started becoming available, I always recommended anyone who was thinking about purchasing their glasses online to go into their local optical shop to try on frames first. One they find a frame they like, take down the make and model of the frame and take the make and model number online to find the frame that you wanted. Often times you would be able to find the designer frame you wanted at a lower cost. With the introduction of all of these eyewear startups that design their frames in-house, it makes using that method for testing out frames irrelevant.
Alternatively, some retailers have virtual try-on systems in which you could take or upload a photo to see what you would look like with certain frames on.
Regardless of how you decide on which frame you are going to go with, you are going to have to make a decision. The frame that you pick might ultimately decide which retailer you make your purchase from. Some online retailers sell designer eyewear, and some carry in-house designed eyewear that is exclusive to the retailer offering it.
Have pupillary distance measurement
Your pupillary distance or PD measurement is a measurement that you will need to know when you place your order for your prescription glasses online. This measurement is the distance between your eyes from the center of one pupil to the center of the other pupil.
There are a couple of ways that you could get your PD measurement.
Look on prescription – Some eye doctors will write your PD measurement right on your prescription for you. This is definitely not the case with every eye doctor, but this is a good place to start. If your PD is listed on there then great nothing else to worry about, if not there are other ways.
Ask your doctor – Another easy way to obtain your PD is asking the doctor's office in which you got your eye exam done at. Your doctor most of the time will have it written down on your chart.
Measure it yourself – If neither one of the options above worked you can always measure it yourself, or if you have a family member or friend nearby you can ask them to help you. Check out the video below from Zenni Optical on how to measure your PD.
Where to purchase prescription glasses online
Today there are many reputable retailers in which you could purchase your prescription glasses online. Which retailer that you end up going with might be determined by which frame you decide to go with. Not every retailer carries designer eyewear, but pretty much every retailer has some sort of collection of in-house frames.
If you are looking for designer eyewear, check out the top places to buy designer prescription glasses online. All of those retailers have large selections of designer eyewear and are reputable retailers that have have been in the business for a long time so you can be sure you get the best service.
If you just need glasses and you could care less about the brand of your glasses and you just want some quality but inexpensive glasses, check out my list of inexpensive prescription glasses online. There you will find retailers such as Zenni who can offer you a basic pair of glasses for $6.95. It costs more than that to get a meal at a fast food restaurant these days.
Lastly, if you are looking for prescription sunglasses, take a look here for reputable retailers that offer cheap prescription sunglasses online.
Final Thoughts
I always recommend people to never rush their eyewear purchase, unless of course something happened to your glasses and you need a pair as soon as possible. You should take your time and go through each individual retailer to see what frames they have. Frame selections online are much larger than that of retail stores but are much easier to look through due to searching and sorting features.
If you have time then you can always order a few of those home try-on kits from various different retailers to see which frame you like the best.
Have you purchased prescription glasses online before? How was your experience? Let me know below! If you do decide to make your purchase online and you run into any questions don't hesitate to reach out, I would be happy to try to help.
---
TRENDING ARTICLES